Golf Towels
Our velour golf towels are recognised as the best in the business!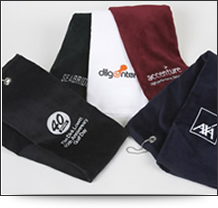 Luxuriously woven towels
Tri-folded and supplied with eyelet and chain for easy attachment to your golf bag.
These top quality golf towels are available in the following non-fade colours:
Black, Dark Blue, White, Green, Burgundy.
Request A Quote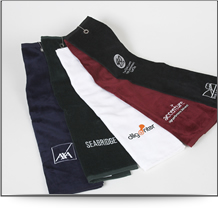 Embroidered Golf Towels
Enhance your golf towels with our embroidery facility.
Our embroiderers will expertly optimise your logo to reproduce a high quality, long-lasting advertisement for your business.
Request A Quote